Commodities - Gold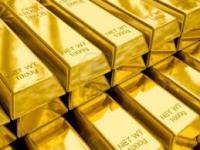 Click Picture to Access Today's World Market Gold Pricing
GenCom International has metals accounts with refineries in San Francisco and Florida. We are able to sell gold as low as SPOT + 1% for large orders of hallmarked bullion KGS bars, and Silver bullion as low as SPOT +70 cents UDS per ounce.

GenCom is able to source AU out of a refinery in Bangkok Thailand at a discount off LBMA.

GenCom also sources AU for a Dubai corporate buyer of AU who has export/import licenses and accounts with 6 gold refineries. He works through the Dubai Free Trade Zones.

GenCom regularly receives requests and offers, makes due dilligence efforts to vet the participants, and facilitates the structuring of fair and honest deals.