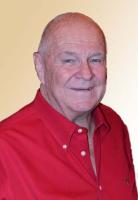 Mr. David Hand, VP of Business / Resort Consultation Services
David Hale Hand, is President of David Hand Productions and holds a degree in Theatre and Communications from the University of California at Santa Barbara. He has worked in the New York scene in theatre, film and television for five years, taught technical theatre at Colorado College, and was President and CEO of Stage Engineering International, Ltd. (26 yrs.), providing services Domestically and Internationally. Mr. Hand has served as President and Principal Consultant for Theatre Development Associates, and was Principal Designer and a Department Supervisor for Walt Disney Imagineering, providing services to Disney's Parks in California, Florida and Paris.
Mr. Hand is active in development of several major International Destination Resort projects with his company Gateway Central.
Mr. Hand is past International President of the US Institute for Theatre Technology (USITT) and is a Fellow of that Institute. He serves as a Director on the Board of Directors of the Anthem Ranch Community. He has been totally involved in the entertainment business all of his life, and has extensive knowledge in administrative and project management skills in designing, developing and operating film, entertainment and Theme Park industries.
Mr. Hand and Dr. Mann are invovled together in developing a business resort and an eco-city redevelopment project overseas.
Additionally, Mr. Hand is available to consult clients in order to prepare winning business plans, proformas, feasibility studies and other support documentation in preparation for funding by third parties.
Mr. Hand makes his home near Denver, Colorado.