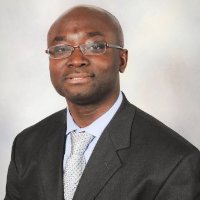 VP, Project Management
Mr. Seth Danquah, a Certified Cost Professional and Project Management Professional (PMP) has working experience in Project Management with emphasis on Project Cost Management, Project Risk Management, Contract Management ,and Planning and Scheduling Analysis. From project initiation to completion, Mr. Danquah has the expertise to assist Owners, Institutions, and Program Managers with analytical tools and techniques required to run a successful project.
His experience and interests include:

Economic and Financial Analysis of Capital Projects
Project Cost Management including Estimating, Value Engineering, Change Order Management
Project Risk Management
Project Performance Measurement and Progress Reporting
Contract Management

PROJECTS

Mr. Danquah has worked on numerous projects in Aviation, Transit, Utilities and other Public Facilities. Some of the projects that Mr. Danquah has worked on include;

The Sacramento International Airport Improvement Project
The San Jose International Airport Terminal Area Improvement Program
The VA Multi-Specialty Out-Patient Clinic and Columbarium


Mr. Danquah holds a Bachelor's degree in Building Technology from the University of Science and Technology (Now KNUST) in Ghana and a Master's degree in Economics and Finance from Southern Illinois University.
Mr. Danquah makes his home with his wife and family in the greater San Francisco Bay Area of California.