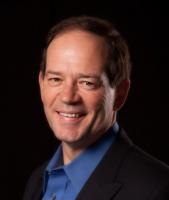 Mr. Ken Colby, VP Management & High-Tech Start-up Consulting
Mr. Colby is a seasoned CXO with over 30 years of experience in the enterprise software and mobile computing industry. He has served as CEO, President, General Manager, or in a functional executive roll at a number of small, early-stage companies setting strategy, achieving turn-arounds, and positioning them for high-growth and further investment. He has accomplished this as both an employee and in an executive consultant role.
His mobile technology experience includes GPS-based telematics and vehicle tracking, RFID-based inventory management and cargo tracking, and video-based driver behavior improvement solutions. His application software experience spans On-line Retail Revenue Optimization driven by Big Data, Supply Chain, Field Force Automation, ERP, Enterprise Asset Management (or ERP II), and CRM. Finally, he also has extensive experience in custom DBMS (database management system) solutions (having worked for both Oracle and Sybase), application development environments (ADE), and business intelligence/data warehousing solutions. He has led organizations in EMEA, Asia Pacific, and the Americas.
Prior to joining the software industry Mr. Colby served for twelve years in the U.S. Navy. He is a graduate of the U.S. Naval Academy at Annapolis, MD, with a BS in Management and Technology.
He makes his home near the Silicon Valley in Northern California, United States.